Culinary Media Training Workshops
Be a better Food Presenter!
For culinary professionals, cooking is easy. Add explaining what you are doing while fielding interview / host questions and maybe plugging your restaurant, bakery or new cookbook to the mix and the task suddenly becomes more challenging.
Whether cooking on television, conducting a videotaped food demonstration, or performing in front of a live audience, media appearances are not an easy walk in the park. Culinary media appearances require special skills, detailed planning, preparation, and extensive practice.
Our Workshops
Drawing on years of experience working with and teaching both students and professionals about television, radio, and print media, our workshops focus on realistic and practical tips, tools, and techniques in order to transform you into a better communicator, demonstrator, and presenter!
Our Culinary Media Training Workshops are live and in-person learning experiences that are completely hands-on. They are offered on various dates throughout the year at different locations that utilize both commercial kitchens and in-home kitchen studio. If you are interested in getting more information on the workshops, including dates, locations, pricing, and how to enroll, continue scrolling down to the Workshop Dates & Locations section at the bottom of this page! You can also join our email list which always sends out information on our newest workshops: https://foodmedianetwork.com/contact/
Whether you want to cook or prepare food & drink on television, make YouTube videos, or do demonstrations in front of live audiences, our workshops will teach you the skills you need to do it with confidence! In our workshop we cover various topics such as basic media training, how to prepare for your presentation, and how to perform a successful demonstration!
Participants will spend the day under the lights, mic'd up, and in front of the camera conducting actual food presentations & culinary demonstrations of various lengths while being coached and critiqued throughout the process!
Our comprehensive culinary media training workshops will provide you with the skills and confidence to conduct effective food demonstrations or presentations on-camera and in front of a live audience.
Here Is What You Get!
Purposes & Objectives
Create and present beautiful, delicious food for the camera or your live audience!
The purpose of this training is to:
Assess current food presenting skills and style, with emphasis on existing skills
Provide extensive food demonstration practice in a supportive, constructive environment
Offer direct, personalized feedback
Create an individualized action plan for identifying and coordinating opportunities
Understand the principles of effective communication
The importance of being yourself and showcasing your personality
Replace intimidation and fear with confidence and energy when presenting or conducting a culinary demonstration
How to properly prepare for a food demonstration
Provide information on how to film in your own kitchen as well as suggestions for audio / visual equipment
Discuss what a personal / company brand is
Discover how to give powerful food demonstrations with strong visual appeal
Be confident talking & cooking in front of the camera or a live audience!
The objectives for this training are to:
Understanding how to create strong and interesting demonstrations / presentations for television, video, and personal appearances
Learn how to brand yourself
Learn how to prepare for appearances and demonstrations both physically and mentally
Gain practical tips and ideas for improving your live or on-camera presentations, demonstrations, and appearances
Develop a game plan for preparing for a demonstration while addressing individual weaknesses and anxieties
Understand the importance of eye contact, positioning, and vocal delivery for a successful culinary demonstration
Understand how to select and break down appropriate recipes for demonstration
Learn how to prepare detailed equipment and preparation lists for food demonstrations
Determine key message points and identify ways to incorporate them into each presentation
Uncover subtle techniques for building an effective relationship with audiences, interviewers, and hosts
Identify ways to make the most of a demonstration when time is unexpectedly decreased
Recognize the differences between live and taped cooking demonstrations and presentations
Ultimately anyone committed to improving his or her performance in front of an audience, whether that be live or through media, will benefit from this course.
Be A Better You, Enroll Today!
Colin Roche
Chef Colin Roche has been in the hospitality field for over thirty-five years and has multiple degrees in this discipline.
He is also an award-winning educator who has taught media training around the world to culinary professionals, students, and novices for over 10 years!
Dr. Roche also lectures and consults for schools and businesses across the United States and is founder and CEO of the Food Media Network. He is the host of three podcasts and has his own YouTube channel (Linktr.ee/FoodMediaNetwork).
Questions You Might Be Asking …
Will the course help me?
If you are serious and implement the tips and techniques outlined and demonstrated in the workshop, then very likely yes!
What if I want a refund?
No problem. We stand behind our training. Send us an email with your request.
Where are the workshops held and when do they start and finish?
The workshops are hosted in a variety of locations around the country on different dates, which means you can enroll for one that is most convenient for you. Workshops are scheduled for one full day and an agenda will be emailed to you.
Do I need to bring my own food, ingredients or equipment?
All food, supplies, and equipment needed is provided. However, it is totally cool if you want to bring your own knives or tools with you! And don't forget to bring any kitchen wardrobe items you may want to wear while on video, such as chef coats, hats, etc.
What about transportation and accommodations?
Once you identify a specific workshop location that you would like to attend, travel directions and a list of recommended nearby lodging options will be provided.
Can I pay for the workshop with PayPal?
Yes! When you enroll for a workshop and go to check out you have the option of paying with either a credit card or PayPal. Cash and personal checks are not accepted.
It's Time To Decide
Will you join us for an upcoming workshop and begin your journey that numerous food lovers, cooks, chefs, educators, creators, and food & beverage professionals just like you have already undertaken with great success by participating in our unique hands-on, real-life training?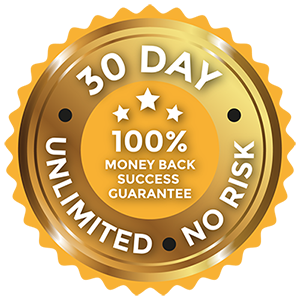 100% No-Risk Guarantee
Your purchase is backed by our 30-day 100% money back "Love It or Leave It" guarantee (minus a cost of food fee)!
---

Invest In Yourself & Your Future Today!
Pick a Workshop and Enroll!
Spots are limited and workshops fill up quickly!
Culinary Media Training Workshop
Spend one full day in the kitchen studio with Chef Colin Roche in this live, and in-person, hands-on workshop. You will be on camera, under the lights, in a commercial kitchen or in-home kitchen studio presenting multiple culinary demonstrations, which will be reviewed and critiqued. A demo-reel of your on-camera cooking demonstrations will be provided at the conclusion of the day! (NOTE: Each workshop is limited to a maximum of 10 participants, so be sure to sign-up early!) If you have questions or need more info, just send us an email at Foodmedianetwork@gmail.com, or give us a call (207) 835-1275
Workshop Introduction
Workshop Dates & Locations